Parking Lot Accessories
Curbing
We provide the fastest, most efficient automatic curbers for asphalt or concrete curbing. We design and build both concrete or asphalt gutters and curbs. Different curb designs are available.
Parking Blocks & Speed Bumps
These new parking blocks are made of the toughest plastics known to the industry. Durable Super Saver Blocks will not chip or crack like concrete blocks. Super Saver Blocks save you time and money because they can be transported and installed by one person or, if you prefer, S.A.M. will install the parking blocks for you. Available in gray, yellow, and blue. They never need painting! These parking blocks will out last any concrete block and looks great for years.
Bollard Covers
Bollard Covers are a protective sleeve that easily fits over your existing bumper posts. It saves time and costs by eliminating scraping rusty posts and constant repainting. The ultraviolet resistant and anti-static sleeve is durable and withstands extreme temperatures.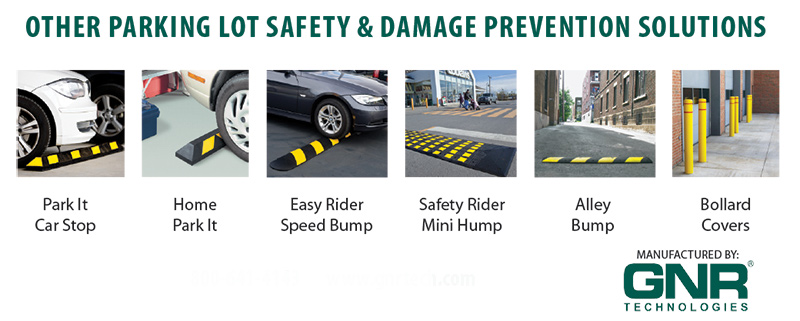 551 Blair School Rd
P.O. Box 408
Russell Springs, KY 42642